Golden Oldies - YMCA
Introduced our project and then went round working with individuals and groups who were interested in the project. Spoke to Vera the Chair who's lead a very interesting and active life within the local community. Also spoke to Peter, who we'd previously meet at the Swan Village Action Group, and who was very interested in the recent developments concerning the THEpUBLIC's new building.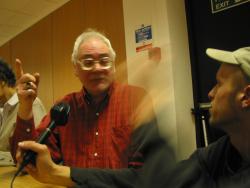 Also spoke with Ann & Joan who are both 82, now live on the same street and amazingly went to the same school as each other!! In all this was a really friendly and welcoming group and we had alot of fun with them.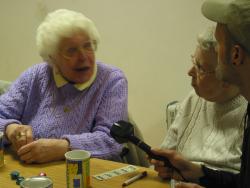 In exchange we helped out with the bingo - pulling out a few prize winners from the hat!!