Weeding for Dinner - Shri Krishna
Went to Shri Krishna and helped Raman and members of the Visamo luncheon club with weeding in their front garden. In return for our help we were treated to a tasty and spicy dinner courtesy of Visamo.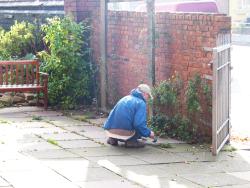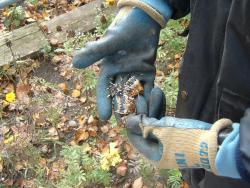 Check out more action gardening photographs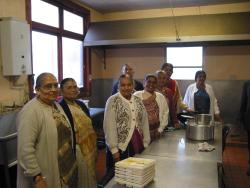 Also met Mrs Patel and Raman's brother Marris. Unfortunately Mrs Patel broke her leg about six months ago. She is well on the way to recovery now but she hadn't been able to keep on top of her garden, so we agreed to go round to her house and help clear her garden in exchange for stories about her experiences in West Brom.